Image from Comic Book
Executive Producer Marc Guggenheim gives a brand new look at Maisie Richardson-Sellers' Amaya Jiwe, a character Legends of Tomorrow will introduce as Mari McCabe's grandmother and previous wielder of the Tantu Totem.
Due to Megalyn Echikunwoke previous commitments to an upcoming Showtime drama starring Jamie Foxxx, she was unavailable to reprise her role as Mari McCabe aka Vixen for season 2 of DC's Legends of Tomorrow (although she's still voicing the character for season 2 of the animated CW Seed series).
This forced the show's executive producers to change their original plans but they developed a pretty interesting alternative centered around the fact that the Tantu Totem is a mystical African artifact (which bestows its wielder with various physical abilities from the animal kingdom) that's passed down from generation to generation.
Enter Amaya Jiwe, Mari's grandmother and the previous owner of the Vixen persona. She'll be played Maisie Richardson -Sellers. Check out some new concept art below that was shared by the show's executive producer, Marc Guggenheim.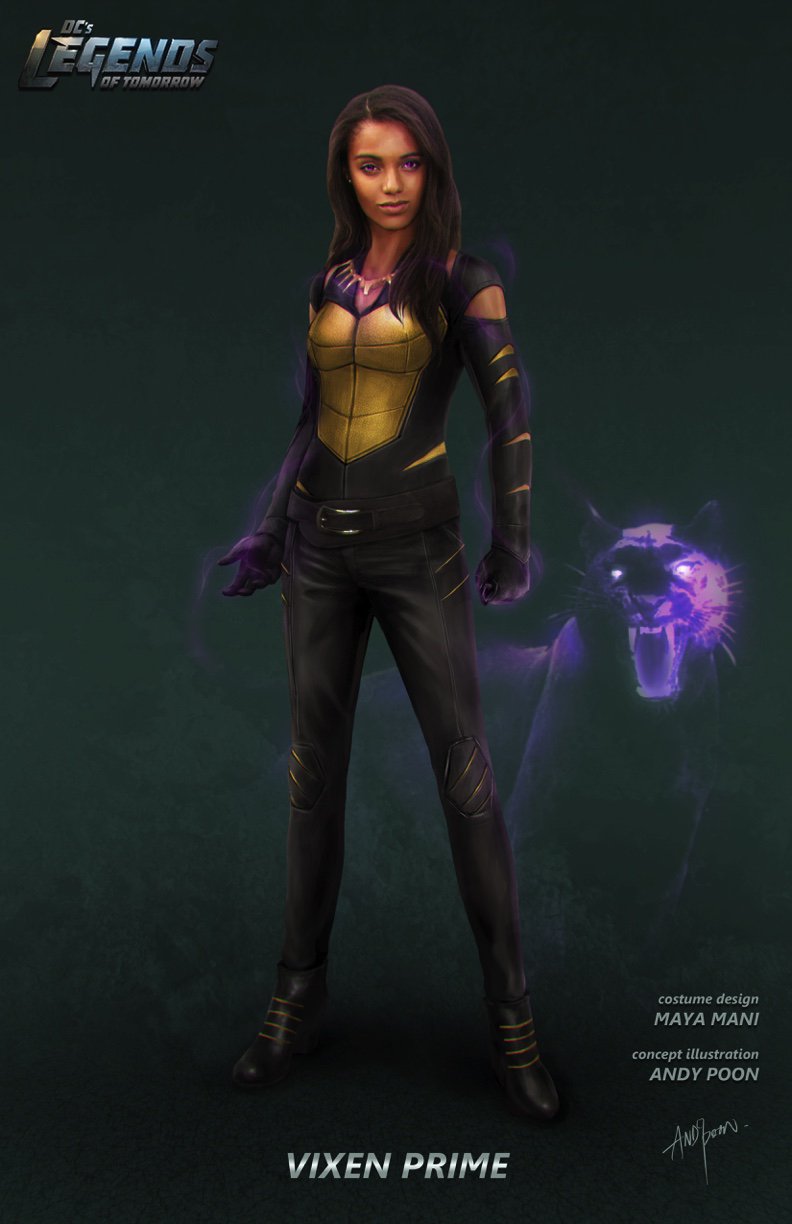 Image from Comic Book Movie
Image from Comic Book Movie
Text from Comic Book Movie