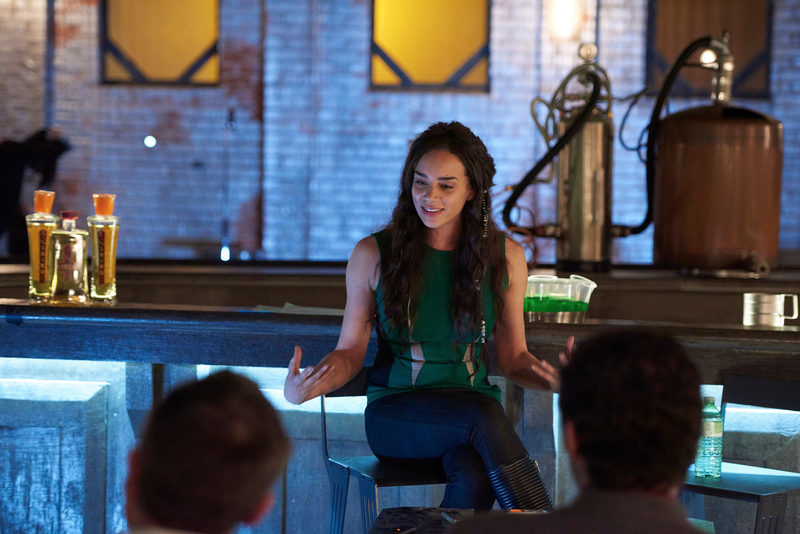 Badass Dutch. Photo from io9
WARNING: SPOILERS



Last year, Killjoys and Dark Matter premiered on Syfy, two shows which returned to a formula that had been long missed by viewers: a story about a spaceship, its crew, and their adventures. Both series are poised to return for their sophomore seasons in July, and they're coming back bigger than before.
For Killjoys, Old Town is walled off from after it was bombed in the finale of season one, and the entire place is formulating a rebellion against the Company.
The second season will be delving into some of the deeper stories that were teased last year. Killjoys creator Michelle Lovretta noted that "the point of this season for me is kicking open the barn doors on a lot of the mythos and questions. We explore this season a large part of the origins of Red 17, sort of how all these pieces that look disparate and disconnected ultimately are telling the same story, and are possibly headed in the same direction."
There are other elements that she hopes to bring out in the second season. "Hannah [John-Kamen] is funny. She's light, you just want to go have a beer with her. She's young and full of joy; she sings and she dances," Season 1 established her as a tough and resilient character with a harsh past; Lovretta noted that she wanted to bring out some of the humor.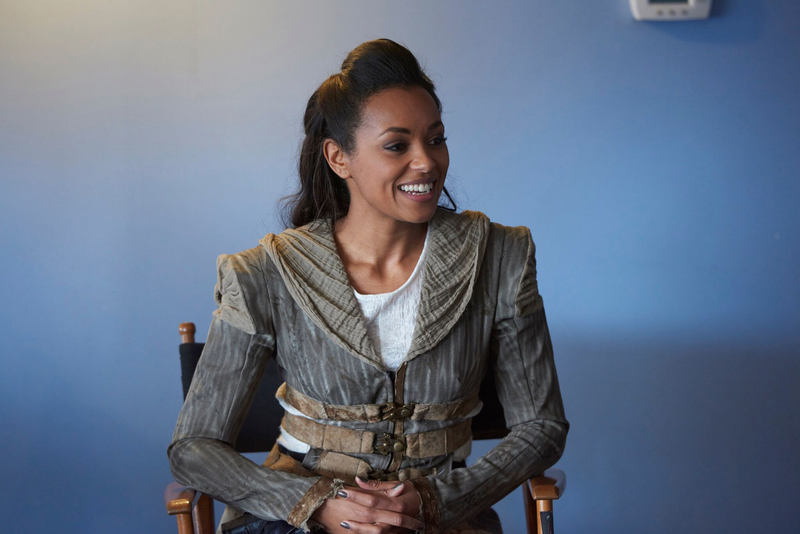 New character Nyx. Photo from io9
For Dark Matter, the revelation that Six was the mole will have some major ramifications for the coming season; as it was a surprise to the actors and audience, the characters won't learn of his actions until the beginning of season two. Cross noted that the betrayal gives his character a place to go, and that the revelation won't go down well with his fellow crew members, particularly Five, who he had bonded with over the prior season.
There will be more characters joining the ensemble cast as well, including Devon, portrayed by Shaun Sipos, and Nyx, played by Malanie Liburd. These characters appear to be joining the cast following their imprisonment, and might have a role in their escape.
Devon is a doctor who is haunted by mistakes in his past, while Nyx will be "strong, badass character who is also very charming," according to Liburd.
She finds a place with the crew of the Raza, and is a character that uses what she can to survive. As she's coming to know the members of the crew, it seems that she and Two will have a sort of respect for one another.