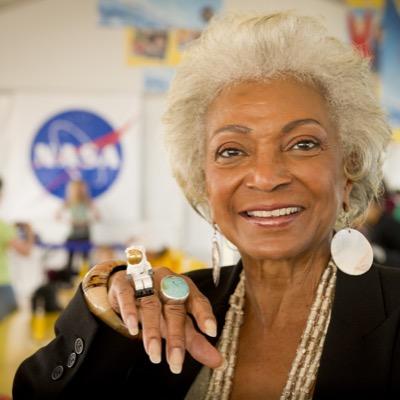 Photo from Twitter @NichelleisUhura
The Saturn Awards honor excellence in Science Fiction, Fantasy, and Horror entertainment, and this year's 42nd annual awards have some notable honorees. In the special awards categories, there are plenty of familiar names to comicbook and genre fans.
Nichelle Nichols of Star Trek receives the Lifetime Achievement Award for her pioneering role as Lt. Uhura on the original TV series. The actress has also contributed to "the musical arts" and has presented "tireless support of NASA and space exploration."
The Saturn Awards will be presented in Burbank, CA on June 22, 2016.
Check out the other honorees at Comic Book:
Text from Comic Book