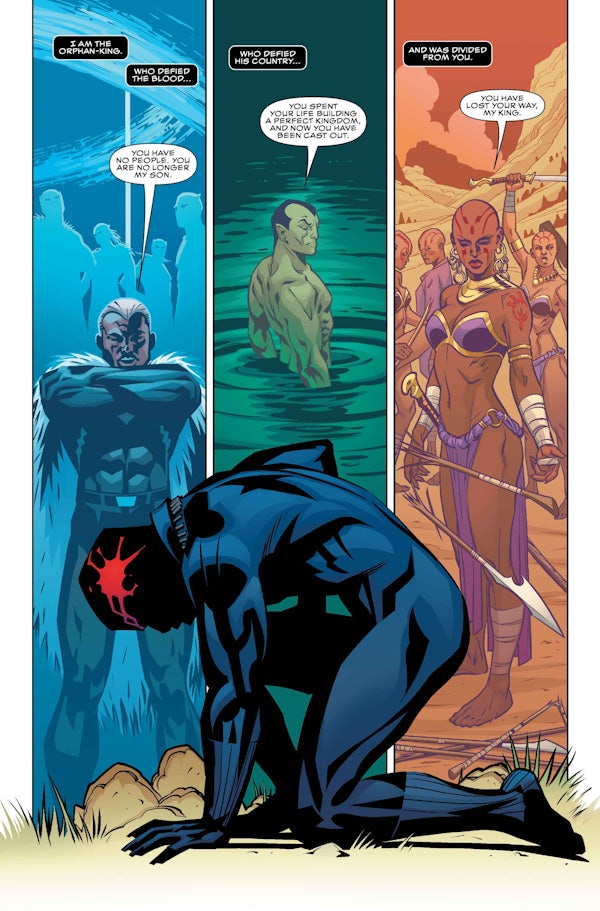 Photo from New Republic
WARNING: SPOILERS
Pre-orders for the first issue of Coates's Black Panther have already exceeded 300,000 copies at various retailers, a remarkable feat given that 50,000 preorders for a new comic represents a smashing success. (Top selling comics like Ms. Marvel and The Walking Dead move around 100,000 physical copies monthly.) One of the most celebrated writers and cultural critics of his generation, Coates's work on Black Panther promises to energize the field while attracting fans old and new to the character; it's the most anticipated comic debut since Chris Claremont and Jim Lee's X-Men #1 in 1991.
And interesting excerpt on how he tackles (and advances) depictions of sexuality and depictions of women:
Jonathan W. Gray: On Twitter you spoke about wanting to challenge heteronormativity in the pages of Black Panther. You clearly do this through Zenzi, and also with the relationship between Aneka and Ayo. Why was this so important for you?
Ta-Nehisi Coates: I think on Twitter people thought I said it tongue in cheek, but people are going to be surprised that it's actually in the book. I was uncomfortable with the notion of the Dora Milaje—a scantily clad troop of female bodyguards devoted to the Black Panther. It felt like a male fantasy, they seemed to me almost to be jewelry for the Black Panther. But I'm not big on ret-conning things, so I wanted to build on what was already established. Ryan Coogler's Creed was an inspiration for me in this regard. He didn't dismiss what came before, he built on what was there and as a result healed Rocky as a character. So, if I was going to extend full humanity to the Dora Milaje, what might that mean, what might happen?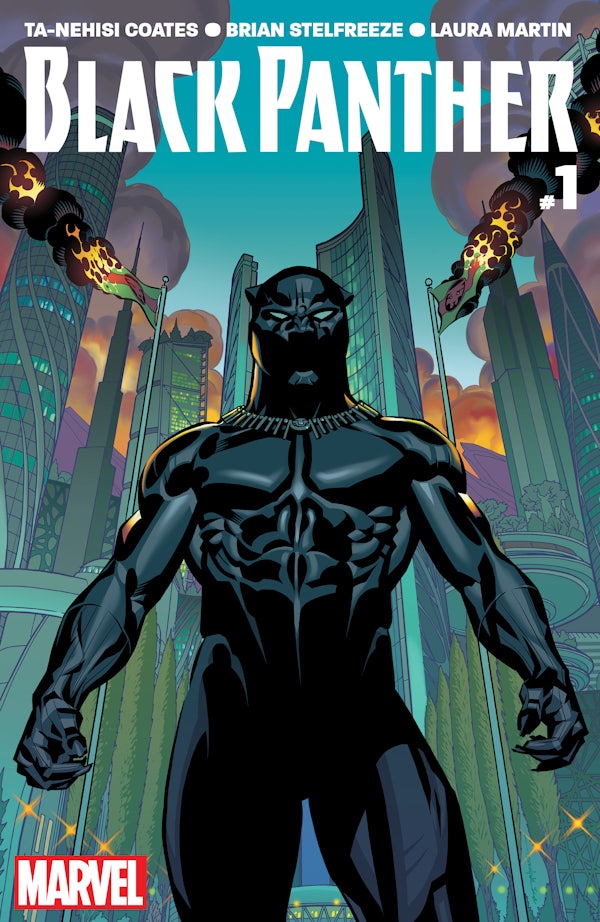 Photo from New Republic
Read the rest of the article at New Republic:
https://newrepublic.com/article/132355/conflicted-man-interview-ta-nehisi-coates-black-panther
Text and images from New Republic