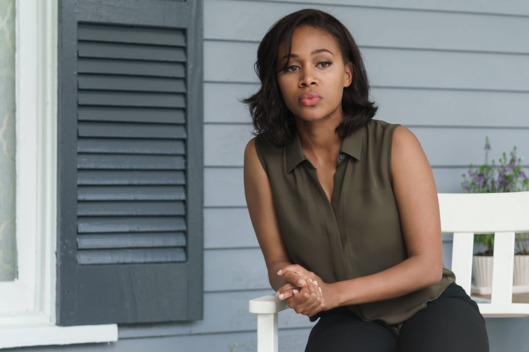 Photo from Vulture
Vulture posted an article today about "All the Characters Agent Dana Scully Has Inspired." The character Abbie Mills was on that list, and I've seen the connection myself. Sleepy Hollow has always seemed like a historically inclined X Files to me, and both Scully and Abbie are level-headed, smart, tough self-appointed wranglers of their neurotically charming partners. Here's an excerpt from the article:
Abbie Mills, Sleepy Hollow
If there's a show with a weird premise, involving a partnership with tons of chemistry, you can thank The X-Files for that. The problem with Sleepy Hollow is it doesn't respect its leading lady as much as it should, even though she's a worthy heir to Dana Scully. Lieutenant turned FBI agent Abbie Mills gradually comes to accept her role fighting the forces of evil as a witness to the apocalypse. She's a stabilizing force for the charismatic, occasionally foolish Ichabod Crane, and the show itself. Without Nicole Beharie's assured performance, the show wouldn't be worth watching."
I couldn't agreed with the assessment more.They also included Zoë Washburne, but I don't think I'm as on board with that one.
http://www.vulture.com/2016/02/dana-scully-all-the-characters-she-has-inspired.html#