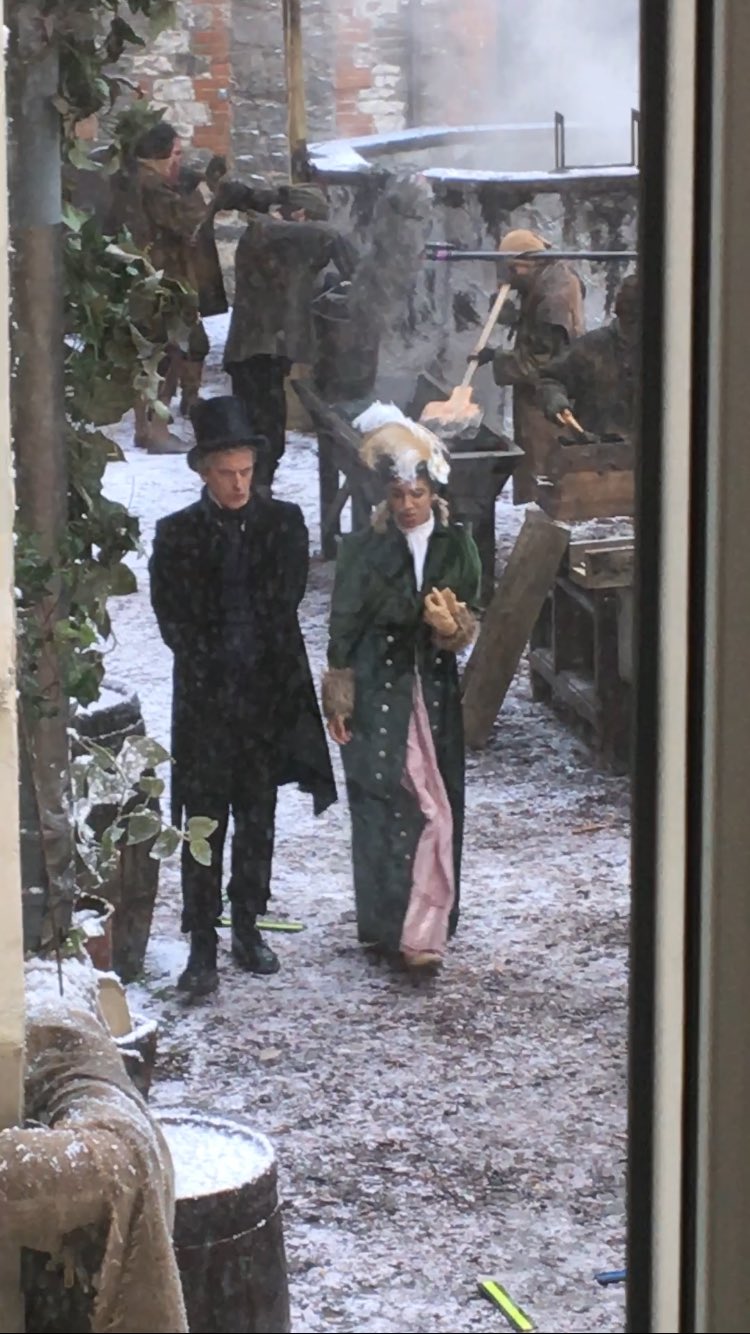 Image from Doctor Who TV
Filming on block 2 of Doctor Who Series 10 began August 1st in Cardiff.
Peter Capaldi and Pearl Mackie were on set and the new episode, written by Sarah Dollard, appears to be taking another trip into the familiar past.
Capaldi has donned top hat and tails for this outing. And new companion Bill is suitably dressed for the occasion…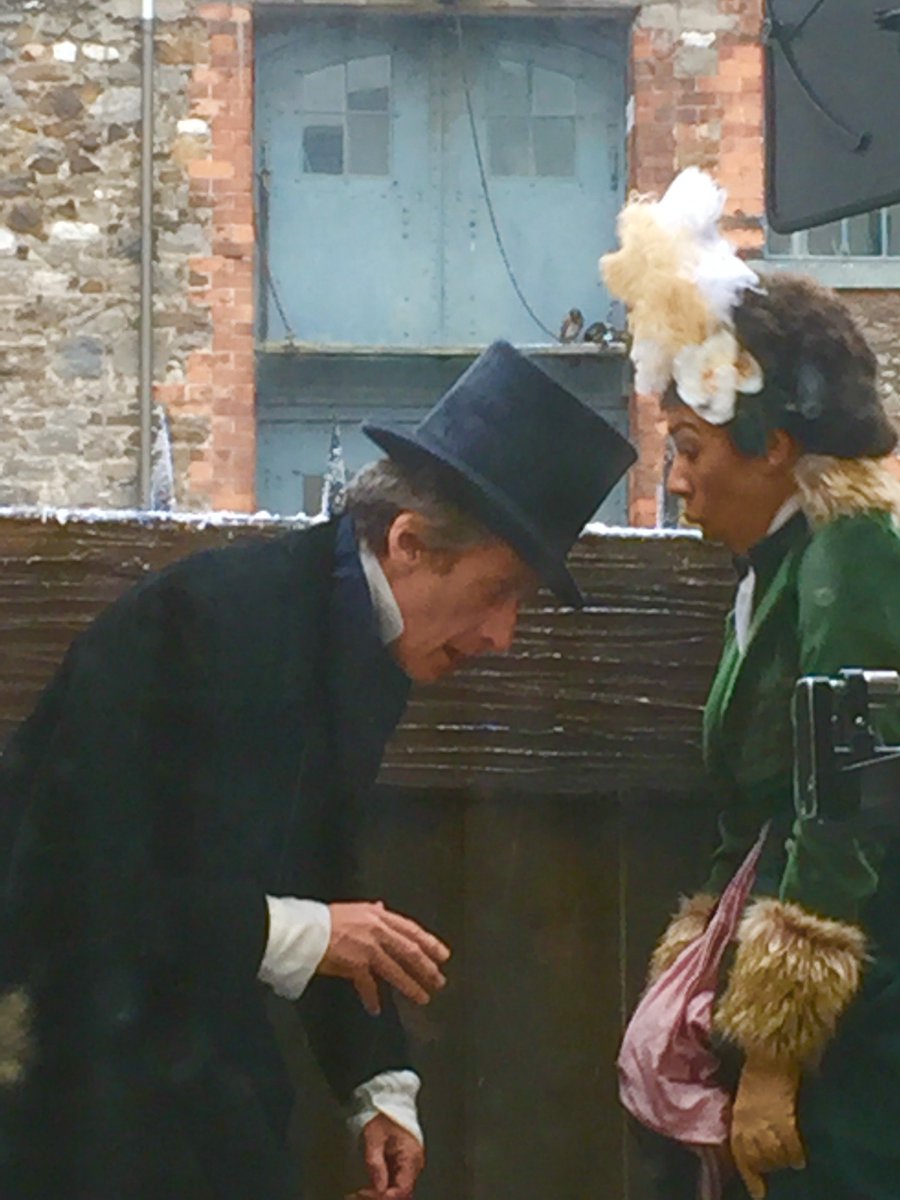 Image from Doctor Who TV
Dude, I'm so excited.
Image and text from Doctor Who TV