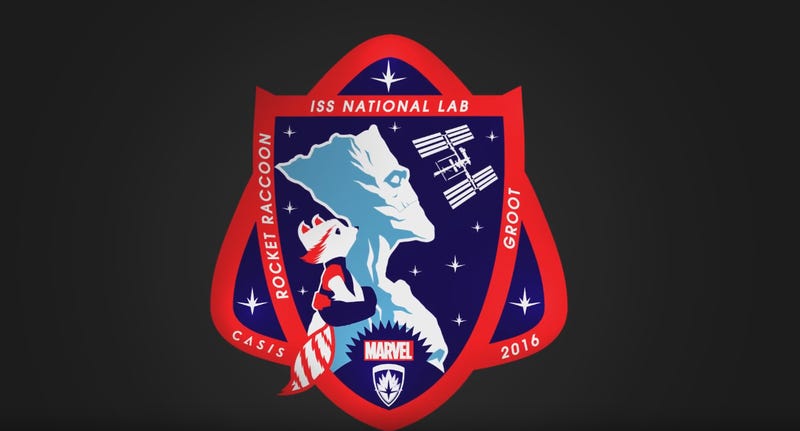 Image from io9
So cute!
If there was any doubt in your heart that the people at NASA were a bunch of nerds, here's the evidence that proves otherwise.
Marvel's Guardians of the Galaxy made space operas exciting again, so what better way to honor its roots than to include two of its most popular characters on a mission patch?
The Center for the Advancement of Science in Space (CASIS) announced Friday that Groot and Rocket the Raccoon will be featured on a mission patch that will represent all payloads that will head to the national laboratory on the International Space Station.
We got our first look at the patch from director James Gunn, who tweeted the announcement from San Diego Comic-Con.
Image and text from io9