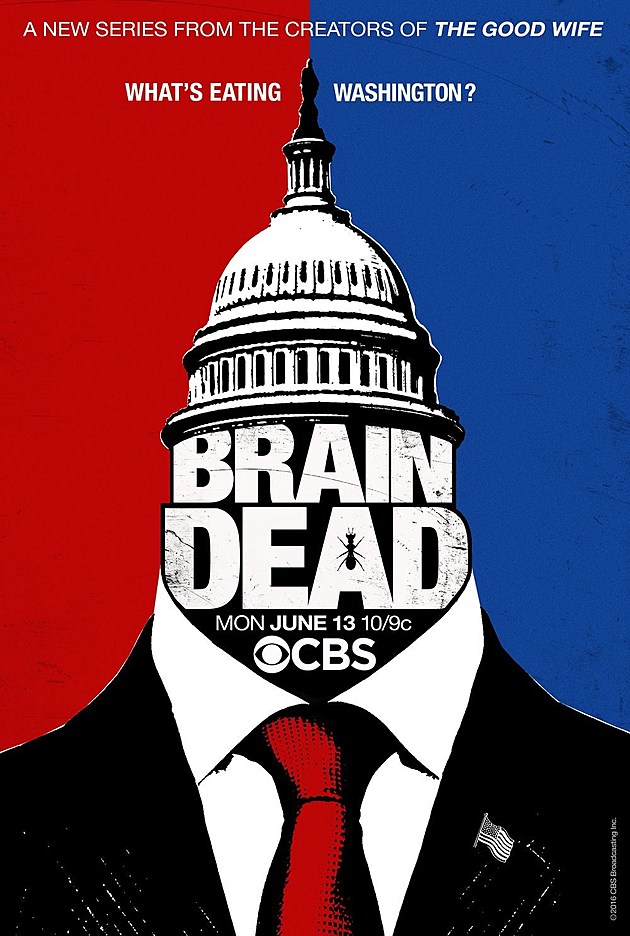 Image from Screen Crush
I just watched the first two episodes of BrainDead and it was good! Weird, but weird in a good way. Sci-fi humor if you will.
A couple of thoughts (WARNING: SPOILERS):
The characters were surprisingly complex; flawed and funny. And they react to things the way people actually do in real life.
Why does she even have student loans if her dad can give her $100,000 for 6 months of work without blinking an eye? Nope.
Johnny Ray Gill is in it, and he's got a cool role. He was great in the excellent Underground.
Along those same lines, it's a gloriously diverse show. Hope they keep that up.
Laurel's outfits, I love them. DC cool? Urban prep? Whatever it is, it works.
The politicians are all so nuts, it's hard to tell who has the bugs unless you see them go in (but of course that's the point they're making isn't it?).
What's the deciding factor between your head blowing up or the bugs just lobotomizing you? Whether you struggle or not? Your IQ? Your usefulness or complacency? I'm so curious.
Anyway, looking forward to the next episode. I suggest you try it out.
This hasn't happened yet, but I like where we're headed.
Photo from Screen Crush